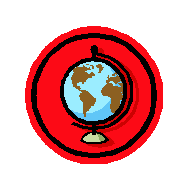 Agua caliente:
When we camped at Playa Coyote, Peter, our guide told us that natural hotsprings could be found one hour paddle away from where we were. As a hotspring enthusiast it could not be missed.
As (was) always, Peter sensed my desire and offered an opportunity. Everyone-else opted for cycling and so, it would be my solo paddle in a foreign country. Though I had some experience of kayaking on the waters of BC coast, the turquoise waters of Bahia Concepcion looked inhabit the Siren of Ulysses or the Lorelei of the Rhine. I feared the kayak might be swallowed into the depth.
Once launched, my favourite Arluk responded to my paddle strokes and cut the mirror blue water into wakes. The sound of water droplets surrounded me.
Fourty five minutes passed; I was progressing faster than normal, being urged by uneasiness of alien environments.
A few islands and a small beach, exactly like the description Peter had explained appeared ahead. I landed and walked from end to end without any sign of hot water. Instead I saw two local fishermen having a nap in a makeshift shack at the far end. With tourist rudeness I woke them up and asked about the hotsprings, managing my crude Spanish.
The Old one grabbed a shovel and walked to the other end of the beach and dug. Then hot water poured out flowing into the bay. I thanked him and gathered rocks to build a pool for a bath.
Lying in the shallow warm water, under the sun baked secenery, the dust I had accumulated during the past week of cycling (being) washed away, all of the anxieties I had been experiencing vanished and finally felt a deep inner happiness.(11:29 04/11/99)